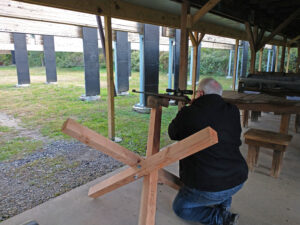 Summary
NRL22 is now a sanctioned match at FTRPA, one of just two clubs within 100 miles of Fairless Hills as of its 2021 debut. It is a .22 LR, scoped rifle-only match with varying size steel targets placed from 25 yards to 100 yards. It is shot from several different positions and barricades such as barrels, ladders, saw horses, buckets, and more. This precision rifle sport is a fun new activity that offers 5 stages that change monthly to challenge shooters of every type.
Match Facts
As a sanctioned match, this match will follow all NRL22 rules posted on the organization's website.
This match is shot under cover at the 100/200 yard range using the distances in each month's course of fire. Because of the covered line, this match, when scheduled, will be held rain or shine unless there is a more serious need for cancellation.
The match can be shot for fun by anyone. However, shooters may also opt to join NRL22 in order to qualify for their prizes and earn points to compete in national competitions.
NRL22 shooters who aren't members – or those interested in the sport – are welcome to shoot the match. Sign up on Practiscore or contact the match director to be added to the notification list at nrl22@ftrpa.com.
Shooters must pay a $15 entry fee. For members who bring guests, the club's guest fee is waived with payment of the match entry fee.
Registration will open at 8:00AM with a chance for sighting in on our 25/50 yard range at 8:15am. Around 8:45AM, we'll host a safety briefing and review of stages with a goal of starting by 9:15AM.
Classes of Shooters
Open – This class is unlimited in the .22 rifle and optic used.
Base – This class is for the budget-minded limited to those with rifles and optics with a combined MSRP of both cost $1200 or less.
Air Rifle – This class requires air rifles that are .30 caliber or lower. Projectiles must be mass produced, domed pellets. Slugs are allowed, but the rifle must be .25 caliber or smaller and 45 grain projectiles or lighter.
Ladies – This class is for women shooters. Ladies may abide by Base, Open, or Air Rifle class rules.
Young Guns – This class is reserved for those aged 8-16 who are able to manipulate the rifle safely, but voice coaching is encouraged. Young Guns may abide by Base, Open, or Air Rifle class rules.
Old Guns/Adaptive – This class is for shooters aged 60 and older, or those with special needs or considerations. This class may abide by Base, Open, or Air Rifle class rules.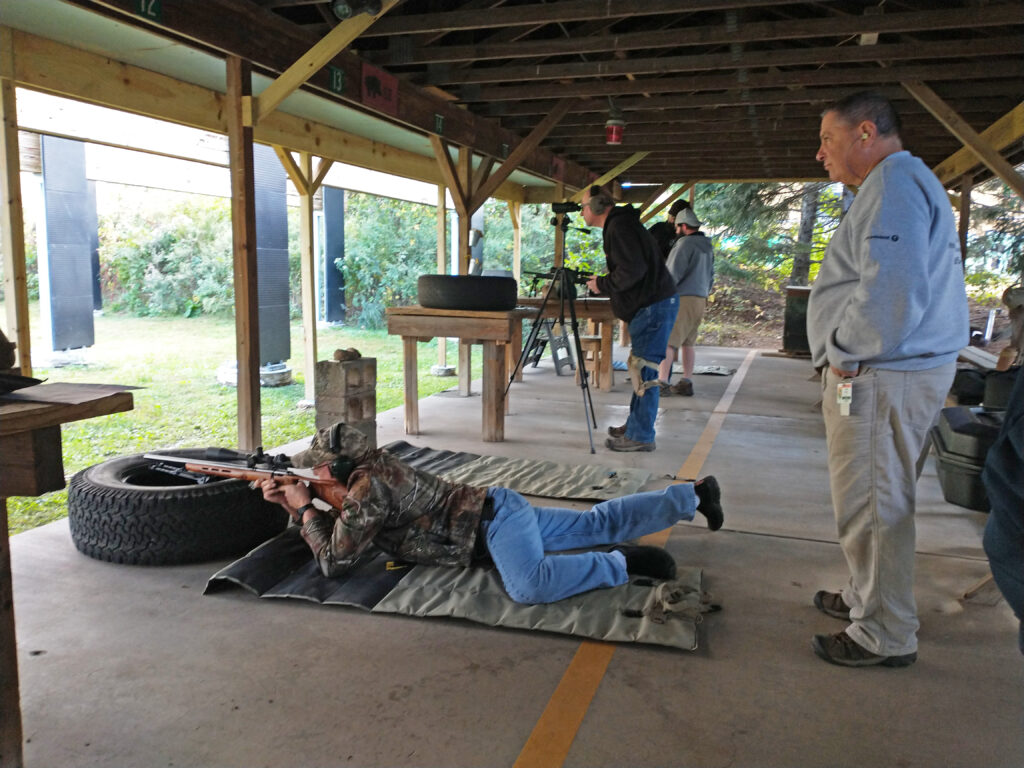 Recommendations
Suggested Equipment: .22LR rifle with a magazine feed, 2+ magazines of at least 10 round capacity, eye and ear protection, bi-pod, support bag, first focal plane scope, and 100 rounds of ammunition.
Contact
The Match Director is Dean Ferraro and may be contacted at nrl22@ftrpa.com.